Book Club Favorites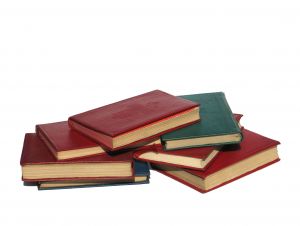 Many book club selections seem to change every year, but not book club favorites. These books seem to stick around year after year making excellent reading selections for book clubs.
While these novels may seem to be a little tougher reads than the standard book club fair, but they're still very entertaining.
What makes these favorites slower going is what also makes them special: powerful messages, strong characters and complex plots.
Here's a list of some book favorites you may want to put on your book club's reading list this year:
Animal Farm by George Orwell
Atonement by Ian McEwan
Balzac and the Little Chinese Seamstress by Sijie Dai
Bonesetter's Daughter by Amy Tan
Brave New World by Aldous Huxley
Catcher in the Rye by J.D. Salinger
Disgrace by J.M. Coetzee
Fahrenheit451 by Ray Bradbury
Good Earth by Pearl S. Buck
Handmaid's Tale by Margaret Atwood
House of Mirth by Edith Wharton
Life of Pi by Yann Martel
Lovely Bones by Alice Sebold
Poisonwood Bible by Barbara Kingsolver
Their Eyes Were Watching God by Zora Neale Hurston
Wicked by Gregory Maguire
Of course, the Modern Library's Best 100 Books of All Time is made up of many perennial club favorites as well.
Remember, reading any of this books will put you in good company, as book clubs all over pick these books each year. Even if you read some of these books in high school or college, you'll likely find new meaning in them as an adult.
Return from Book Club Favorites to Book Club Recommendations