Crafters Choice Book Club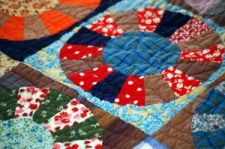 Do you love to craft? Then the Crafters Choice Book Club ( visit website
) may be right for you.
This popular monthly craft book club has so many books full of cute and creative craft ideas. If you love craft books you'll absolutely love the selection.
In this article, we'll help you discover if this book club is right for you by explaining how it works, the benefits of memberships, plus some valuable tips you won't find anywhere else.
What is the Crafters Choice Book Club?
In this book club, craft ideas abound - it's a membership club for people who love crafts. These types of clubs are sometimes called monthly, mail-order, or discount book clubs - but no matter what you call them they offer some big benefits.
This craft book club offers its members a huge selection of cool craft books at discounted prices (plus a great introductory deal, but we'll talk about that later). The types of books you can find there include:
Quilting
Knitting
Woodworking
Crochet
Paper Crafts
Holiday decor
Cookbooks
Popular fiction books
Dolls & Teddy bears
Glass and mosaics
And that's just for starters! As you can see, it has about something for everyone, including for crafters who might be looking for a woodworking book club or a quilting book club. The club has a number of books on both of these subjects.
Ready to get started ...
>> Pick out your free craft books now.
Benefits of the Crafters Book Club
Okay, now the good stuff. What do you get by joining? The main benefit is the low prices, the club can offer these prices because you're buying direct from the publisher and cutting out the middleman. Other benefits include:
Great introductory offer of 4 books for just $1 each.
Discounted club prices on books all the time (up to 25% off).
Thousands of books you can order online.
A monthly club catalog with reviews and recommendations.
A free traveler tote bag when you join.
You'll really enjoy the big selection of books this club offers. Just today, I saw the sweetest book on how to make pebble pets from stones you find outside. See, something for everyone!
>> Visit the Crafter's Choice website now.
Can't-Miss Craft Tips
Be sure to take a close look at all the book categories.
Many people don't realize they can also buy fiction and non-fiction bestsellers through the club in the "beyond Crafters Choice" category.
Cookbooks, health books and children's books are also available through the club.
Before you join, take a minute to read over your membership agreement. This tells you exactly what to expect when joining the club. Most of the time, you'll be asked to buy a certain number of books at discounted club prices over the course of a year.
Enjoy crafting!
Return from Crafters Choice Book Club to Monthly Book Clubs.