Crossings Book Club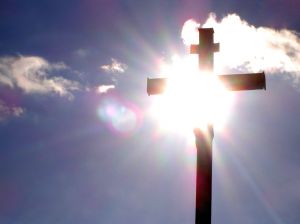 Crossings book club (visit website
)is an inspirational Christian book club.
Through Crossings, you can purchase Christian fiction and non-fiction books directly from the publisher at discounted prices, along with great introductory membership deals.
In this article, you'll learn much more about this popular club and find out whether becoming a Crossings book club member is right for you!
What is Crossings?
Crossings is a membership club, sometimes called a monthly, discount, mail-order or online book club.
It allows you to buy a vast selection of Christian books from all different genres at low prices. Books available at Crossings include:
Bibles
Christian fiction
Cookbooks & home decorating
Holiday and christmas books
Children's Christian books
Books about Jesus, including His life, teachings and words
Prayer and hymn books
Healthy living and Christian self-help
Books by popular authors including Max Lucado, Karen Kingsbury, Joyce Meyer and many more.
As you see, the wide selection of books appeals to Christian readers of every type!
Choose your free books now.
Benefits of Crossings
There are a number of benefits to joining Crossings, including:
Get 4 books for just $.99 when you join!
Receive a free black and ivory tote bag with membership.
Buy an additional 5th book when you join for just $5.99 (optional)
Get bonuses like an informative monthly club catalog, Christian book recommendations, author interviews and Christian book excerpts.
If you buy several Christian books a year or if you're looking to build up your home's book library, it's very likely you'll save money by joining Crossings book club over what you'd spend in a book store. All the great bonuses are just icing on the cake!
Here's a good rule of thumb: be sure to read over your club membership agreement before signing up - it tells you exactly what type of commitment club membership entails. Typically, you commit to buying a certain number of books over a year or two (at discounted club prices, of course!).
Visit the Crossings Christian Books Club website
Christian Book Discussions
If you are a member of a Bible study group or a Christian reading group, joining Crossings is a great way to get books for these activities at low prices.
You may want to see if other members of your group would like to join as well, so you can pick books to read from the Crossing book club selection.
Return from Crossings Book Club to Monthly Book Clubs.