Jane Austen Book Club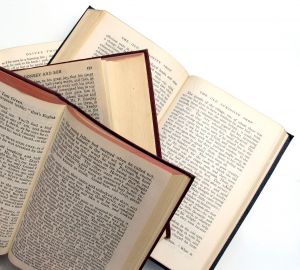 In the 2007 film "The Jane Austen Book Club" (commonly misspelled as the Jane Austin Book Club)a group of friends begins a reading group to discuss the books of Jane Austen.
As the film progresses, the lives of the characters in the movie begin to resemble the lives of the characters in the books they are reading!
The cast includes Emily Blunt, Kathy Baker and Hugh Dancy.
About Jane Austen
Jane Austen is an English novelist whose work was first published in the early 1800's.
Though her works were published anonymously and received little acclaim during her lifetime, today Austen is regarded as a great English writer.

Starting a Jane Austen Reading Club
Why not make like the characters in the movie and start a Jane Austen book group of your own? Even today, Austen's work is an engaging and entertaining read.
When you first begin reading an Austen book, you may first stumble a bit over the language and the narrative style.
But before long, most Austen readers feel very comfortable reading the novels as they become used to the writing and engaged in the plot.
In the movie, the Austen reading group reads the following novels:
Emma
Mansfield Park
Northanger Abbey
Pride & Prejudice
Sense & Sensibility
Persuasion
Those books represent all of Austen's finished novels. Other Austen works include short fiction (Lady Susan), unfinished fiction (The Watsons, Sanditon) and collections of poems, prayers and letters.
For more advice on starting a book club, check out our getting-started guide.
Return from Jane Austen Book Club to Types of Book Clubs.