Mystery Book Clubs
Mystery book clubs are a great way to fully experience the excitement, suspense and even spookiness of mystery books.
There are several different kinds of clubs. First, there's a traditional book discussion group that gets together once a month to discuss a mystery book selection.
Then, there's mystery book of the month club where you can get great deals and recommendations on the best mysteries and suspense books.
We'll explore each kind of club in this article.
Mystery Book Club Suggestions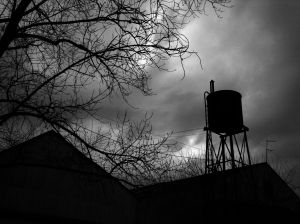 Looking for suggestions to help get your mystery reading group started?
The first step is finding other mystery-lovers like yourselves.
Try placing ads at your local book stores and coffee shops advertising your book club and posting an ad on a digital message board like CraigsList.
Here are even more tips on starting a book club.
The next step is deciding what you will be reading ... this means you'll need to make your mystery book club list. Some of our favorite mystery suggestions include:
Mystery Book Club Discussion Questions
Holding a mystery book discussion is full of exciting possibilities. Here are some questions that work for all mystery books:
How did the setting of the book contribute to the mystery?
What did you think of the main character? Are they wholly good or bad, or something in-between?
At what point did you think you knew the outcome of the mystery? Why? Were you right or wrong?
What did you think of how the mystery was solved? Was it probable? Would you have ended it differently?
Read your favorite passage from the book? How do you think the author's style adds to the narrative in this passage?
How would you describe the author's writing style? Did you enjoy it?
Discuss the characters in the book. Which ones did you like and why? Which ones did you dislike?
In addition to these questions, you may also use these general book discussion suggestions helpful as well.
Mystery Book Club of the Month
If you're interested in joining a discount book club where you can order books every month for a discounted price, you'll want to check out the Mystery Guild
club. The club offers several advantages, including:
5 books for $.99 with membership.
Choose from thousands of books.
Discounted publisher-direct prices.
Books from popular mystery book authors including Alex Cross, Sue Grafton, Stephen King, Dean Koontz and many more.
Popular mystery book series like Charlaine Harris Sookie Stackhouse vampire series.
A monthly magazine with helpful mystery book reviews.
Visit the Mystery Guild website now.
Mystery Book Awards
The most prestigious mystery award is the Edgar Award, given each year by the Mystery Writers of America. They're named in honor of the famous author Edgar Allen Poe.
Edgar Award categories include best novel, best first novel by an American author, best paperback original, best fact crime and best critical/biographical work. Here's a list of all the Edgar Award nominees and winners
.
Return from Mystery Book Clubs to Types of Book Clubs