One Spirit Book Club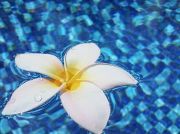 The One Spirit Book Club (visit website)
is a spiritual book club designed to help you find balance, peace, health and harmony in your life.
It is a membership club, and once you become a member you will be able to receive a wide variety of books on many topics including tarot, yoga, organic gardening, personal growth, chakra and much more at discounted prices.
This article explains the benefits of this club and will help you decide whether becoming a One Spirit member is the right choice for you.
What is the One Spirit Book Club?
It's a book club where you can by spiritual books for women, men and children at up to 30-percent off the publisher's edition prices.
Because you're buying directly from the publisher, you'll often save money over the prices you'll find in a book store - in addition to many other club benefits.
The types of books you'll find through the book club include:
Organic & vegetarian cooking
Tarot card reading
Personal growth books from popular authors like Deepak Chopra
Journals
Dream interpretation
Yoga instruction
Herbal remedies
Meditation instruction
Chakra crystal healing
Popular fiction books & children's books
Feng Shui
Through this wide selection of top titles, you'll be well on your way to achieving better health, harmony and empowerment in your life.
>> Visit the One Spirit website now.
Benefits of the One Spirit Book Club
This spiritual book club offers a wide range of benefits. These include:
Introductory offer of 4 books for just $2.
Free black & ivory tote bag with membership.
Enjoy regular club prices of up to 30-percent off.
Receive the club catalog every month with valuable book recommendations and reviews.
With a combination of low prices, a great introductory offer and valuable extra content in the magazine, this book club is a great choice for anyone interested in expanding their book library without spending a fortune.
Here's a tip: be sure to read your membership agreement before signing up so you know what to expect with your membership. Typically, you agree to buy a certain number of books at club prices over the year.
>> Choose your free books now.
Spiritual Book Discussion Club
Another type of book club you may enjoy is a new-age book discussion club.
In this type of club, you get together with a group of friends and acquaintances to discuss a reading selection every month or so.
If everyone in the club is a member of the One Spirit book club, you can use the club to find reading selections for your book group.
Then, you can discuss what you learned or discovered by reading the book in your monthly meeting.
It's a great way to continue your journey of personal growth!
Return from One Spirit Book Club to Monthly Book Clubs