The Oprah Book Club List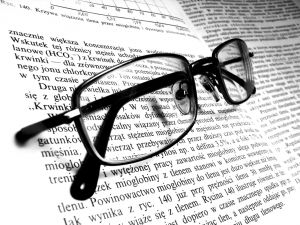 Oprah Winfrey has been a tremendous advocate for reading, and books on her Oprah Book Club List often make it to the top of the bestseller list.
These days, Oprah selects two or three books a year to recommend to her viewers. These books range from literary classics to contemporary novels but they all have one thing in common: all are excellent, interesting reads and also extremely thought-provoking.
Here's an overview of the Oprah Book Club List:
2008
The Story of Edgar Sawtelle by David Wroblewski
A New Earth by Eckhart Tolle
2007
The Pillars of the Earth by Ken Follett
Love in the Time of Cholera by Gabriel García Márquez
Middlesex by Jeffrey Eugenides
The Road by Cormac McCarthy
The Measure of a Man by Sidney Poitier
2006
Night by Elie Wiesel
2005
A Million Little Pieces by James Frey
Light in August by William Faulkner
The Sound and the Fury by William Faulkner
As I Lay Dying by William Faulkner
2004
The Good Earth by Pearl S. Buck
Anna Karenina by Leo Tolstoy
The Heart Is a Lonely Hunter by Carson McCullers
One Hundred Years of Solitude by Gabriel García Márquez
2003
Cry, The Beloved Country by Alan Paton
East of Eden by John Steinbeck

Any of the selections on Oprahs book club list would make a great choice for your book discussion group, or to just read on your own! More information about the Oprah Book Club is available on the Oprah website.
Return from Oprah Book Club List to Book Club Guide Home.