Scholastic Book Club
A Book Club for Kids
Many parents and teachers remember the Scholastic Book Club and Scholastic book fairs from their school days. These days, this club is still around and better than ever.
What is Scholastic?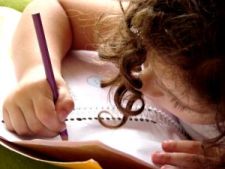 If you're a parent, you may have seen a Scholastic Books flyer come home with your child from school. So, what is it?
It's a club run through your child's classroom. It helps you find great, age-appropriate childrens books at low prices. Plus, it helps your child's teacher earn free books and supplies for their classroom.
Placing your Scholastic book orders is simple. All parents need to do is mark the books they want on the order form and return it with their child to school. These days, you can also order online. The teacher will place the order, and the books will be delivered to the classroom in a couple weeks.
Many teachers will also make book recommendations - this can make your job of deciding what to order much easier!
Want to know about Scholastic Book Fairs?
Many schools also host book fairs as a fundraising opporuntity.
During the fair, Scholastic books will be on sale for discounted prices, and some of the money raised through the fair will benefit your organization or school.
Many schools find these fairs are win-win. They earn extra money to help support education, and the kids get excited about reading!
The book fairs include great planning resources for the organizers, including decorating materials, a planning time line and more. See the Scholastic book fair toolkit and learn more on the Scholastic website.
Return from Scholastic Book Club to Children's Book Clubs