Cook Book Clubs
Cook book clubs are perfect for people who enjoy creating in the kitchen. Or, for people who just want to learn how to cook a little better! They're a great way to meet new people and try new recipes.
What is a Cooking Book Club?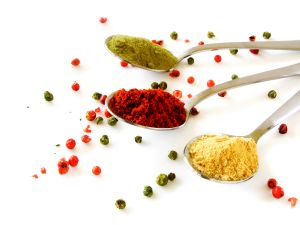 There are really two types of clubs. The first is a group of people who get together every so often to discuss a cookbook and try out recipes together.
The other kind of club is a discount membership club such as The Good Cook Club, where you can buy books about cooking for low prices and get a great deal when you join, such as four books for just $1 each.
We'll talk about both types of clubs here.
Cooking Discussion Club
Starting a cooking club is simple. First, find a group of people who love to cook. Then, decide how often and where you will meet. Pick a meeting format. Will you try out recipes at your meetings, or just pick a cookbook to try each month and report on your experiences with that book?
If you decide to cook at your meetings, ask each member to bring ingredients for one recipe in the cookbook. Then, you can all make it (and eat it) together!
If you want to discuss your experiences in the kitchen, simply ask members to try out one recipe from a certain cookbook each month and then report on what they did and whether they'd recommend it. Members can also bring copies of the recipe they used and pass them out to other members in a recipe exchange.
Discount Cookbook Club
This club is a discount book club that allows you to build your cookbook collection at discounted prices. When you join this membership club, you're buying directly from the publisher and saving money.
Read more about the Good Cook Book Club here.
Remember, you can use these clubs to expand your cooking horizons, try new things and improve your culinary repertoire!
Return from Cook Book Clubs to Types of Book Clubs