Home and Garden Book Club
Joining a home and garden book club can help you create the beautiful home and garden you dream about!
First, what do we mean when we talk about a book club? Well, there are two types.
The first type of book club is a group of people that meets every so often to talk about books.
The second is a discount club that you can join in order to receive discounted prices on books.
We'll talk about both types of home book clubs and garden book clubs here ... so read on!
Discount Home and Garden Book Clubs
When it comes to joining a membership home or gardening book club, you really only have one choice. But don't worry, it's a good one.
>> It's the Homestyle Book Club.
What makes this club so great? It has a lot of benefits, including:
Get four books for just $2 when you sign up.
Get a free gift (traveler's tote) with membership.
Get two more books for 50% off when you join (optional)
Choose from a variety of books including home books, craft books, gardening books, decorating books and cookbooks.
You can buy bestselling fiction books at discounted prices, too.
Membership is risk-free, you can send your books back for a full refund if you choose.
If you love improving your home, you'll love the Home Style Book Club. When you join, be sure to read your membership agreement so you know exactly what's expected - that way there won't be any surprises!
>> Visit the Homestyle Book Club website now
Home & Garden Book Discussion Clubs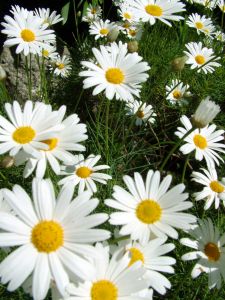 When most people think of book discussion clubs, they think of a group of people who get together once a month or so to discuss novels.
But did you know you can create book clubs for other types of books as well?
Here's how a home and garden book discussion club could work:
Find a group of people interested in reading home and garden books.
Choose a book to read each month, or assign a different book to each member.
At the monthly meeting, members can discuss what they read (and even do an activity from the book if it has hands-on suggestions).
If members read different books, each one can present the information that they found interesting in the book they read.
Members may want to join an online club like the Homestyle Book Club to buy the books they read at discounted prices.
Theme-based meeting can also be fun. For example, one month could be "bedroom ideas" and the next could be "rose gardening" or "holiday decorating".
When it comes to starting a home and garden book club, your imagination is the limit!
Return from Home and Garden Book Club to Types of Book Clubs