Oprahs Book Club Authors
The list of Oprahs book club authors contains some of today's greatest writers - as well as notable writers from the past - such as Toni Morrison, Elie Wiesel, Sidney Poitier and William Faulkner.
Here is a full list of authors with books selected for Oprah's book list: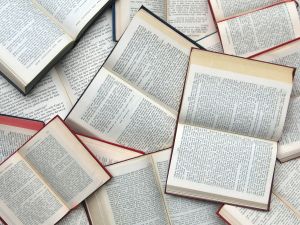 Uwem Akpan
David Wroblewski
Eckhart Tolle
Ken Follett
Gabriel Garcia Marquez
Jeffery Eugenides
Cormac McCarthy
Sidney Poitier
Elie Wiesel
James Frey
William Faulkner
Pearl S. Buck
Leo Tolstoy
Carson McCullers
Alan Paton
John Steinbeck
Toni Morrison
Ann-Marie MacDonald
Rohinton Mistry
Jonathan Franzen
Lalita Tademy
Malika Oufkir
Gwyn Hyman Rubio
Joyce Carol Oates
Andre Dubus III
Christian Schwarz
Elizabeth Berg
BArbara Kingsolver
Sue Miller
Tawni O'Dell
Isabel Allende
Robert Morgan
Jane Hamilton
A. Manette Ansay
Breena Clarke
Maeve Binchy
Melinda Haynes
Janet Fitch
Anita Shreve
Bernhard Schlink
Bret Lott
Billie Letts
Chris Bohjalian
Pearl Cleage
Wally Lamb
Edwidge Danticat
Anna Quindlen
Alice Hoffman
Bill Cosby
Kaye Gibbons
Ernest J. Gaines
Mary McGarry Morris
Maya Angelou
Sheri Reynolds
Ursula Hegi
Jane Hamilton
Jacquelyn Mitchard
Quite a list, huh? Several of the authors on this list were selected several times since the book club began in 1996.
Some of them have even caused controversy, such as author James Frey with his 'memoir' "A Million Little Pieces", which was later revealed to be a work of fiction.
Oprahs Book Club Secret?
Many of Oprah's fans, readers and writers want to know her book club secret: the reason why almost all the books she chooses go on to be bestsellers.
Many will tell you it's her power and clout, but I believe it is also her ability to pick books by great authors such as these.
By the way, you can find all of Oprah's book club picks here.
Return from Oprahs Book Club to Book Club Reading Lists